Wonder Kids Workshop - Turtles (ages 3-5)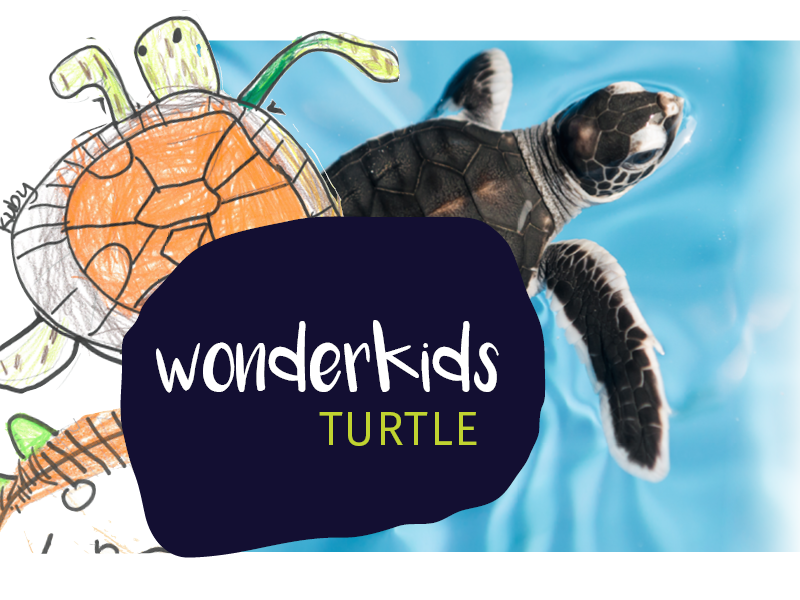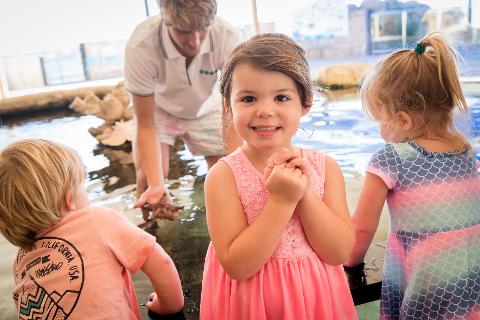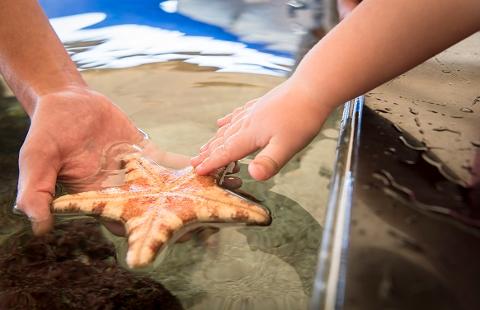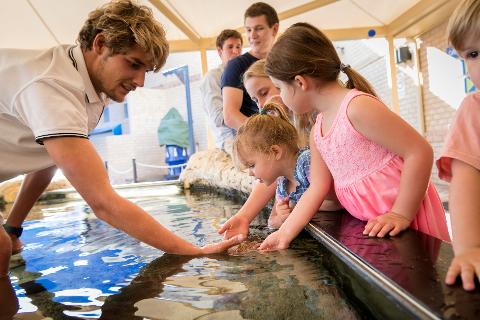 Duration: 45 Minutes (approx.)
Location: Hillarys, WA
Product code: PEYS0G
This unique workshop for ages 3-5 is designed to nurture your child's curiosity as they learn about turtles through song, stories, craft and hands on exploration (accompanying adult is required)!
Sea School is back! This fun filled 45 minute session of discovery and laughter will include;
Song
Learn the sign language for turtle
Discover 5 fun facts about turtles
Do some turtle yoga then practice your reptile moves.
Turtle storybook
Craft activity – make a turtle Tamborine
Meet the turtles of our Turtle pool and learn more about the important work of the AQWA foundation
Take home fact sheet
Wonderkids are encouraged to "bring 3 for the sea" – especially this week as we are learning all about Turtles.
Bring 3 recyclable plastic bottles with you to AQWA. We will place them in with our containers for change and the 10c collected will help the AQWA foundation; Reduce plastics in the ocean,
Rescue and rehabilitate injured marine turtles, and Protect coral reefs.
Session: 9.30-10.15am Thursday 22nd July
Costs:
Activity cost per child aged 3-5 is $17
Accompanying adult cost is not included in course cost. It is recommended parents purchase an AQWA Annual Membership Pass for $105. This gives unlimited entry to AQWA (both during the course and for all other AQWA open days/times). If annual membership is not purchased, standard adult entry cost applies, valid all day.
If a parent already has an active Annual Membership they do not need to pay anything additional.
Need to Know:
*Note- parents are expected to stay with their child during the class. Younger siblings are able to attend as long as they are under 18 months of age and do not participate in the course.
*AQWA's Wonderkids program is created by our qualified Marine Biologist who has over 15 years' experience in creating public educational programs that generate wonder and inspire respect for our oceans.
*All our sessions have learning links to kindy and pre-primary curriculums, include fundamental movement skills and develop the fine motor control skills that will be used for writing.
*Most importantly however wonder kids will help your child approach learning with curiosity.