Excursion Package - Visit & Different By Design Program (full day)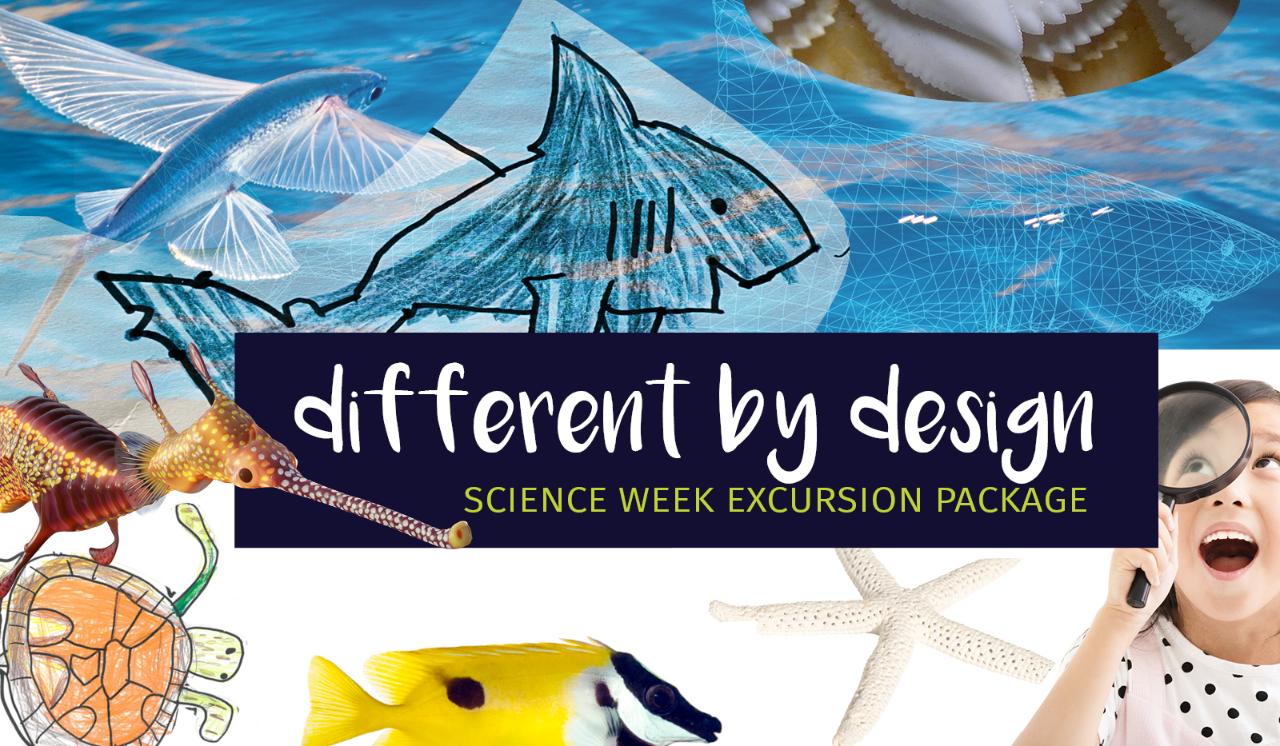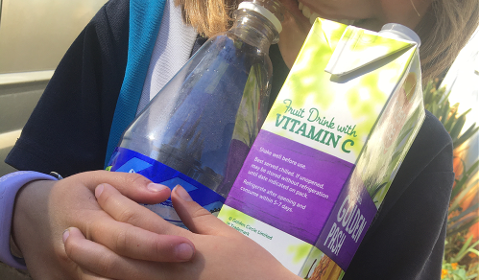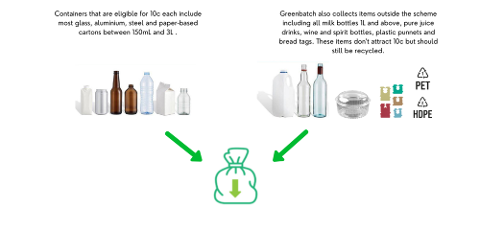 Trvanie: 5 Hodín (cca.)
Poloha: Hillarys, WA
Kód produktu: PLYBWW
Students embark on a quest to discover the link between a sea creature's unique features and its food. In this exploration of ocean extremes, students will learn about animals that are different by design and what this means for their food!

COVID-19 Regulations:

As of 16/01/22, face masks are required at AQWA for all patrons aged 12+.
As of 31/01/22, Government mandated proof of vaccination or medical exemption will be required to enter AQWA for all those aged 16+. While AQWA respects individual's freedom of choice, we are required by State Government regulations to comply with the Chief Medical Officer's directions. Children aged 15 and under don't need to show proof of vaccination.
Ongoing measures: check-in via the SafeWA/ServiceWA app or contact register is mandatory. Physical distancing is required and is up to all of us to uphold.
What to Expect:
Form and function, observable features, a living animal's basic needs and the way objects move through water are the focus of enquiry with key concepts of floating, friction and magnetic force also incorporated. This full day program includes access to all of AQWA's exhibits for students to peruse and complete work, as well as a specially designed program of activities and presentations by our Education Manager.
Excursion Package Includes:
Full day experience from 9.30am - 2pm
Use of AQWA's Function Centre as your "hub" for the day
Entry to all of AQWA's exhibits
AQWA Ocean Guide / Education Manager with you all day to facilitate the excursion, run activities and answer questions
Ocean Guide/ Ed Manager Presentation - Welcome to AQWA, Intro to 'Ocean Extremes'
Themed Activity (outlined below)
Activity sheet to complete during your focused exploration
Free tea/coffee for teachers
A free kids return pass to AQWA for each student
Themed Activities
PP - Year 2: Size, shape and movement! This fun filled activity is all about speed, swimming styles, catching food and not ending up as dinner! And did we mention... slime!
Year 3 - 4: Students become masters of form and function as we explore the extreme world of sharks. After investigating body design, teeth and senses, students apply their knowledge to design their own ultimate shark.
Year 5 - 6: Built to survive... just what does it take to survive in the ocean's most extreme habitats? Students gain an insight into a range of structural features; from oily livers to suctions cups, inside out stomachs and aeroplane wings. Then, its time to take part in AQWA's Flying Fish Challenge!
Need To Know:
Plan your excursion using our Curriculum Links & Excursion Package Flyer
This excursion package is available Monday-Friday during school term, by request. Select your preferred date, follow the prompts to submit your enquiry and our Education Manager will be in touch to confirm your booking.
Bring 3 For the Sea: "By 2050 there will be more plastic in the ocean than fish". To prevent this prediction from coming true, AQWA has teamed up with Containers for Change and we are asking every visitor to bring 3 plastic bottles with them to AQWA. Instead of ending up in the ocean, your plastic will help protect endangered marine turtles with funds from eligible containers given directly to the AQWA foundation.
*Rescue turtles are often in our care, though this is not guaranteed. No turtles at the moment? That's actually great! It means no sick or injured turtles are requiring our help. We still have a resident loggerhead turtle to meet in the Shipwreck Coast tunnel and tonnes of turtle facts to discover.