Sea School (ages 3-5)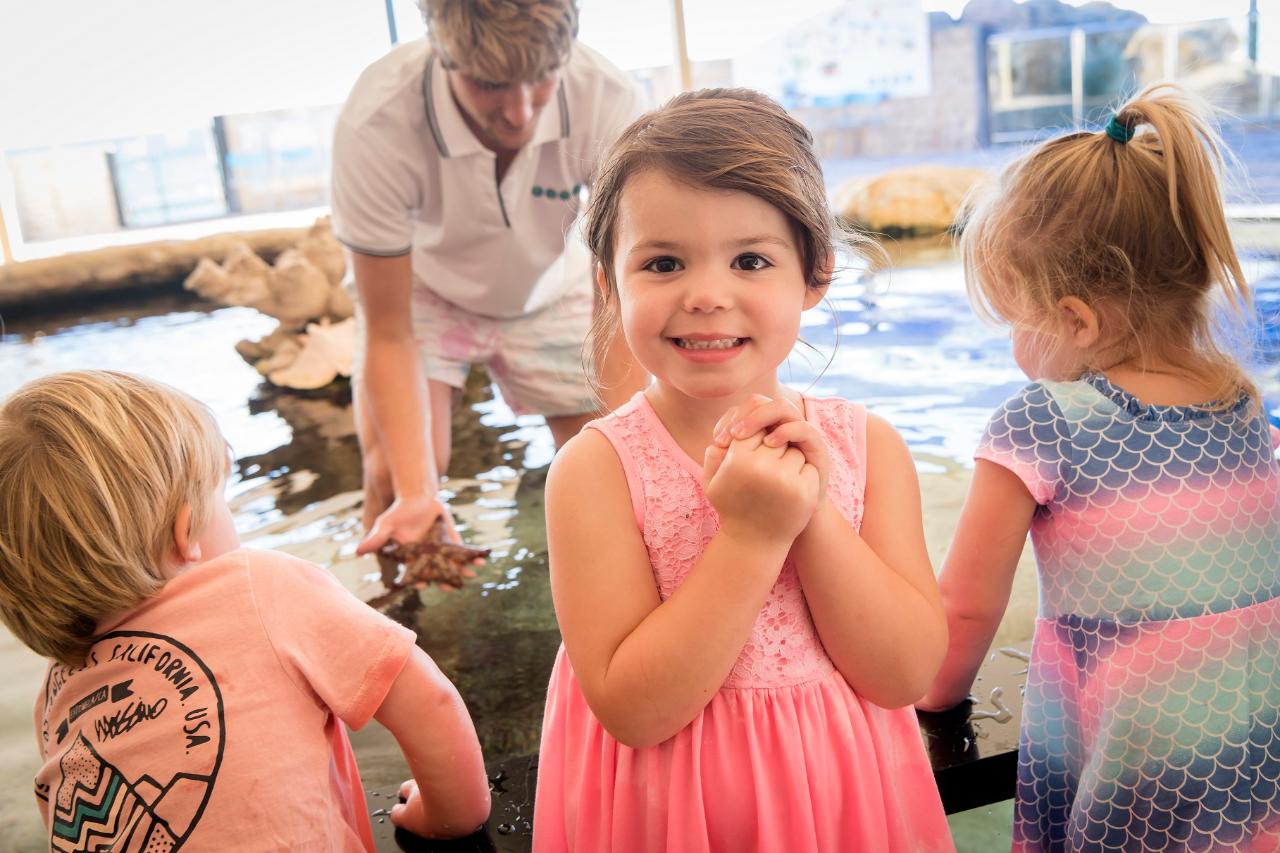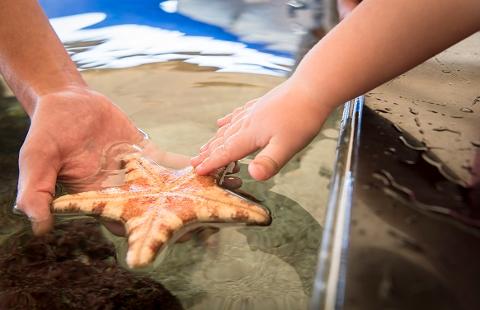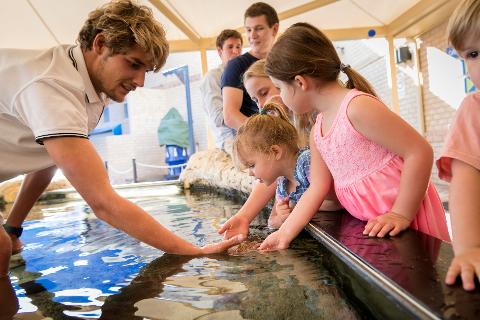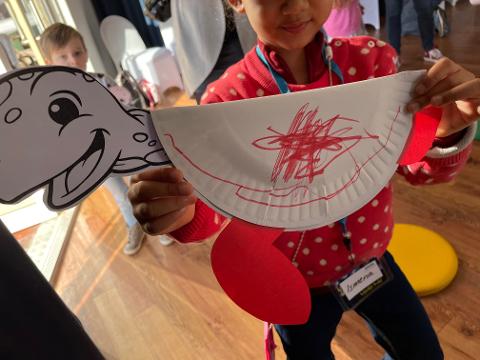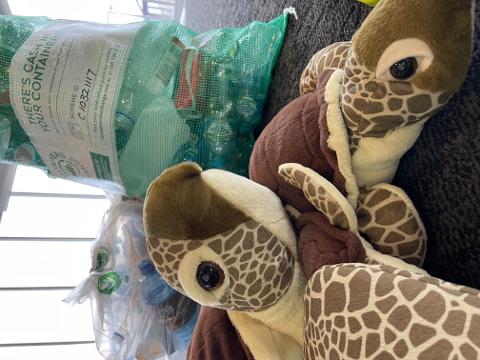 Duration: 45 Minutes (approx.)
Location: Hillarys, WA
Product code: PX1LZ1
Sea school is splashing into 2022! This junior workshop for ages 3-5 is designed to nurture your child's curiosity as they learn about a favourite sea creature through song, stories, craft and hands on exploration (accompanying adult is required). Choose one or more of your favourite sea creature sessions to attend!
Included:
Each fun filled 45 minute session of discovery will focus on one sea creature, where you will;
Learn the sign language for your creature

Discover 5 fun facts about them

Sing-along time; dance and bop to a familiar tune, but sea creature style!

Story time

Hands-on themed activity

Enjoy the NEW Ocean Play zone

Guided visit to your sea creature's home exhibit - what are they doing today?

Take home fact sheet.

Enjoy all of AQWA together, with standard entry included post-class
Costs:
Total cost is $55 per session. Included in this cost is your child's Sea School activity session and discounted AQWA entry for both Child and Adult. If additional siblings aged 2-5 would like to participate, please add the Additional Sibling fare of just $17 per child.
If you and your child are Annual Members, total cost is just $17 per session. This covers your child's Sea School activity session, with AQWA Entry waived for both Child and Adult.
BEST VALUE - Become AQWA Annual Members! If you intend to book multiple Sea School sessions and/or you visit AQWA frequently, AQWA's Annual Memberships offer the best value for money and give you unlimited entry for 12 months! See all the details and buy Memberships HERE.
Sessions:
All sessions run 9.30-10.15am on Thursdays. Meet at AQWA's NEW Ocean Play zone near the Cafe.

If you would like to book multiple Sea School sessions (we hope you do!), please add a separate booking for each date you wish to attend. Once you have added each session to your cart, you can complete your payment in one transaction. If you prefer, you can book flexibly and pay for each session separately, but note that sessions may sell-out and no places are reserved without a booking. The featured sea creature and activity for each session is listed below:
Sea Creature Timetable:
March 3 - Sharks
Search for shark teeth then make your very own shark fossil
March 24 - Crocodile
Make a scaly rubbing and a crocodile measuring tape
May 12 - Anemonefish
All about senses - Dance like an anemonefish, play with slime and make a clownfish badge

May 26 - Coral
Go on a rainbow treasure hunt and make a 'glowing ocean' masterpiece
June 16 - Turtle
Shell-ebrate the amazing features of turtles and make a turtle-tambourine
June 30 - Crabs and Crayfish
Create your own crustacean inspired kaleidoscope
July 28 - Sharks
Search for shark teeth then make your very own shark fossil
August 11 - Stingrays
Stingrays come in all shapes and sizes... paste-up a paper stingray mosaic.
August 25- Seadragon
Colour
a Seadragon then decorate a watery world in which it can hide

September 1 - Seahorse
Create a watercolour masterpiece of a seahorse
October 27 -
Octopus
Develop fine motor skills with some octopus based beading
November 3 - Jellyfish
Create a wiggly wobbling jellyfish
November 17 - Turtle
Shell-ebrate the amazing features of turtles and make a turtle-tambourine

December 8 - Starfish
It's all about stomping, stamping and sticking as you decorate a starfish – perfect for the Christmas tree
Need to Know:
Your kids can be wildlife heroes! Please "bring 3 for the sea": bring 3 recyclable plastic bottles with you to AQWA. We will place them in with our containers for change and the 10c collected will help the AQWA foundation; reduce plastics in the ocean, rescue and rehabilitate injured marine turtles and protect marine habitats.

Parents are expected to stay with their child during the class. Infant siblings under the age of 2 are welcome to attend free of charge as long as they do not participate in the course activities; please add them to your booking using the Infant $0 fare, so we can accommodate numbers/prams etc. Additional siblings aged 2-5 that DO want to participate need to pay the Additional Child/Sibling fare of just $17 per child. While the program is recommended for ages 3-5, capable & keen 2 year olds are welcome. Additional Adults/Parents that wish to attend the session pay standard AQWA Entry fee of $30.

AQWA's Sea School is created by our qualified Marine Biologist who has over 15 years' experience in creating public education programs that generate wonder and inspire respect for our oceans. Previously run as the term-long "Wonder Kids Workshop", the new Sea School format now allows parents to book individual classes, rather than a whole term at a time.

All sessions have learning links to kindy and pre-primary curriculums; include fundamental movement skills; and target the fine motor control skills that will be used for writing.

Most importantly, we will help your child approach learning with curiosity - kids just love our SEA SCHOOL!