Rob Jones - Aquarium vet across AU, NZ & Asia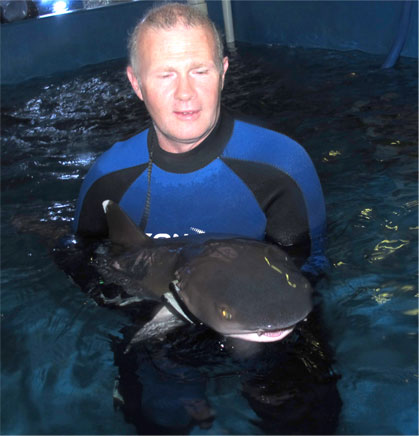 Duration: 4 Hours (approx.)
Location: Hillarys, WA
Product code: P0UGV1
Dr Rob Jones, The Aquarium Vet, has worked as a veterinarian in the aquarium industry for the past 19 years. Initially at the Melbourne Aquarium, he now consults to all the public aquaria in Australia and New Zealand and increasingly in Asia. Commencing in 2004, with Dr Jon Daly, he pioneered the development of Assisted Reproduction Techniques in elasmobranchs. In May 2011, he launched The Aquarium Vet e-quarist course, which is now an internationally recognized online course for aquarists and is an AZA Accredited Learning Partner.
Our vision- "To advance the health and welfare of aquatic animals in aquariums and zoo's globally"
Lecture Topics
• Life as an aquarium vet
• "IVF" in Sharks and Rays
• Stories of wild encounters
6pm – Doors Open
6.30pm – Start
8.00pm - Lecture concludes
Limited seats available.

Food and beverages are available for purchase on the night.